Château


La Conseillante

Pomerol

Duo

de La Conseillante
Pomerol
Our wines
La Conseillante, as an estate, boasts certain exceptional features. Firstly, its location is unique in the Pomerol appellation landscape where it enjoys an original mix of soils and sub-soils.
Secondly, the wines of La Conseillante, through their faithful expression of the place where they are grown and the meticulous attention lavished on them, are easily recognised by all wine lovers.
Vintage after vintage, La Conseillante's wines are eagerly sought-after and appreciated for their extreme finesse and soft texture and their characteristic intense bouquet expressing notes of violets and truffles.
11,79 hectares (29 acres)
with subsoils containing iron oxide deposits
Surface area
16 plots
Managed and vinified separately, plot-by-plot
80% merlot
20% cabernet franc
Grape varieties
30 years
Average age of vines
Single or Mixed Guyot
Pruning system
7000
vines per hectare on average
Density of plantation
3 500 à 4 500
cases per vintage
Annual production
22
concrete vats, each one corresponding to a plot
4
Plots dedicated to integral vinification
70%
new barrels
from selected cooperages
Ageing
Château La Conseillante
La Conseillante is a very aromatic wine with great finesse. Floral notes of peony, aromas of red berry fruit and spices mingle with violets, the inimitable hallmark floral characteristic of this wine.
The palate offers a creamy, silky texture together with wonderful freshness and soft tannins. Possessing great ageing potential, this wine, after ten years, develops aromas of black truffles, characteristic of great Merlot from the Pomerol plateau.
Château La Conseillante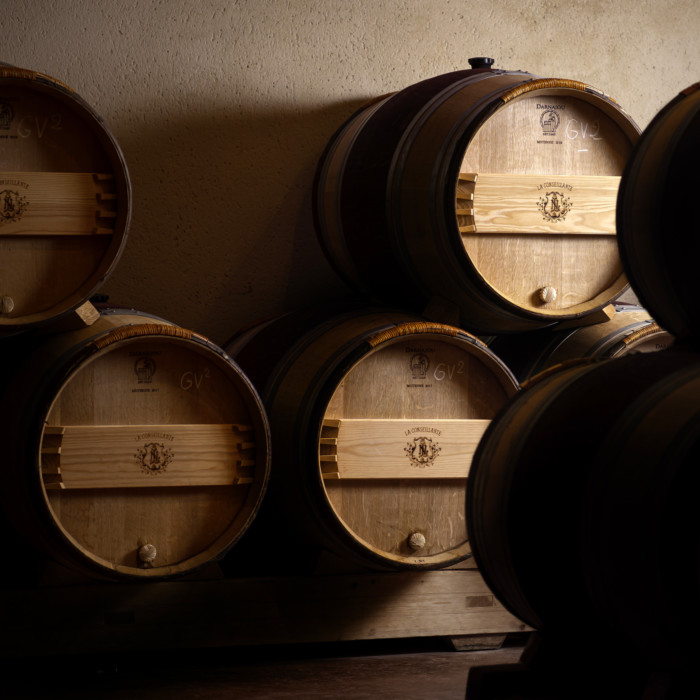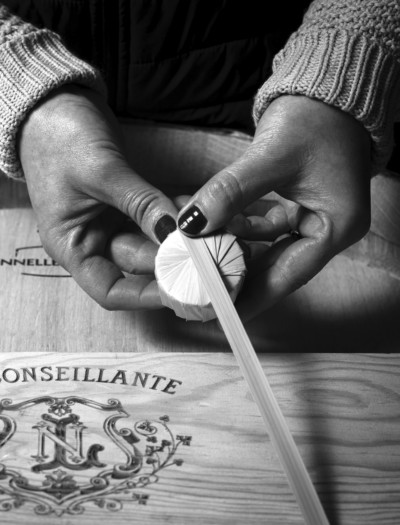 Duo de Conseillante
Created in 2007, Duo de Conseillante is produced from two of the vineyard's sandier plots.
Though less concentrated in profile, this wine displays aromatics and vibrancy comparable to La Conseillante. With an ageing potential of two to ten years, Duo reveals fresh fruit on the nose and a silky mouth-feel enhanced by delicious freshness.